Home :: Culture & Spesifik B/F/TARI KUDA LUPING (JATHILAN/JARAN KEPANG)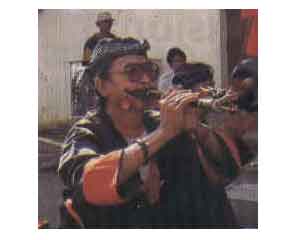 KUDA LUMPING DANCE (JATHILAN/JARAN KEPANG)
Actually it is from Kediri traditional dance and up till now many of the Surabaya citizen was very alike of this dance and eventually showed at the City Hall Park. In This traditional dance, horse which made by bamboo was put between the dancer leg and they dance by following the traditional music from kendhang, bonang, saron, kempul, slompret and ketipung.

Back To List ...