Home :: Culture & Spesifik B/F/Lenggang Surabaya Dance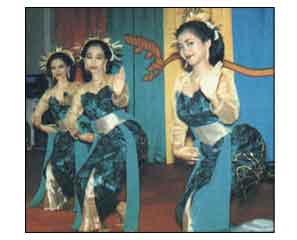 Lenggang Surabaya Dance
Is provided in the modern society culture development, it is done to arrogate image and to wordof negative impression of Tanda'an, Ledek and Jaranan Sandur Madura, that's why the new action is made and called Langgang Surabaya. The dance is followed by gamelan, configuration and in a new served system,so Lenggang Surabaya dance is more polite and more suitable to step forward.

Back To List ...